Short History
Harrison Automotive has grown rapidly from its humble beginnings in Guernsey as a side-street specialist garage. Our reputation for excellent workmanship soon spread, the business expanded and Harrison is very proud of its loyal customer base and growth through personal recommendations.
The modern workshop is now based at Les Monmains Business Park and is one of the Channel Islands' most respected automotive repair and restoration companies. We work closely with clients to meet and exceed their expectations.
Harrison Automotive has a well-deserved reputation in Guernsey as an exceptional vehicle restoration and service centre. Working with modern and classic vehicles, from simple services to complex restoration projects, the team takes a bespoke approach.
Harrison is primarily focused on the famously precision-engineered cars of Porsche, Mercedes, Audi, Volkswagen, BMW and Mini. However we offer complete in-house diagnostics and fully qualified mechanical workmanship for all types of modern and classic car servicing, bodywork and interior repairs, with recent work including Smart Car servicing and repair.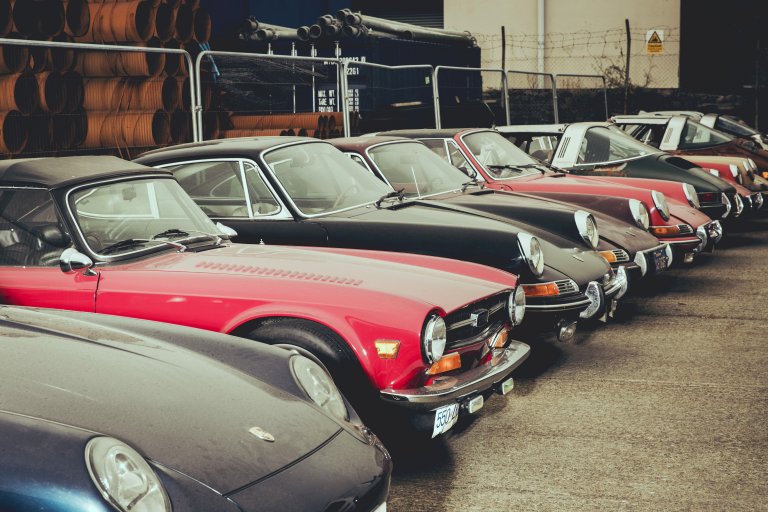 Our Facilities
Harrison Automotive's pristine purpose-built workshop is fully equipped for all body, driveline, trim repair and restoration jobs.
The mechanical department is equipped with vehicle ramps, engine cranes, transmission lifts, parts cleaning, emissions testing and diagnostic stations.
We have a state-of-the-art spray-painting facility stocked with traditional solvent-based paints for classic cars and a wide range of water-based system paints for modern body repairs. The fully computerised paint-mixing systems ensure accurate formulations and updates on the latest manufacturer colours.