Servicing
Our servicing work is carried out to exacting standards. Mechanical overhauls, body repairs, performance upgrades and driveline improvements will keep your vehicle running at its very best.
Our vast experience with classic cars covers many manufacturers and models from different decades. We also have a trusted network of contacts worldwide to ensure the supply of rare parts and specialist services.
Harrison Automotive will maintain the authenticity and originality of classic vehicles and will ensure optimum performance is achieved.
Classic Car
Specialist, professional and dedicated, our team of expert mechanics is highly experienced in all aspects of classic car servicing. We are fully equipped to carry out maintenance services, mechanical overhauls, body repairs, performance upgrades and pre-purchase inspections.
Our exacting workmanship helps to ensure the best possible performance and we are committed to maintaining vehicle authenticity.
We have a well-established network of contacts worldwide for the supply of rare parts and specialist repair of components. Harrison can also organise global transportation.
Porsche
As the leading independent Porsche specialist in the Channel Islands, Harrison Automotive is the first choice for hundreds of owners for qualified Porsche body repair, trimming and Porsche car servicing procedures.
Our Porsche factory-trained master technician has over 25 years' experience and we work with all models from any decade. We only fit genuine parts and use Porsche-recommended Mobil oils.
Harrison has the latest diagnostics equipment and tooling. We also hold a library of original manufacturer manuals and parts software.
Sports Car
Harrison Automotive has a reputation for high-performance car care. We offer various service options, track-day preparation and mechanical support for a variety of modern sports, GT, road and track-focused vehicles.
Our skilled technicians regularly undertake a full range of performance upgrades, mechanical repairs and basic servicing for many models from manufacturers including Caterham, Porsche, Lamborghini, Audi and Aston Martin.
Whether you are preparing for a continental touring holiday or race event, we can ensure your sports car is road and track-ready.
Specialist Services
Harrison Automotive has a customer-focused range of specialist services for drivers and car enthusiasts. Services include:
Pre-purchase inspections: We provide a detailed condition report and straight-forward advice, including estimates for mechanical and bodywork repairs, full restorations and annual services.
Transportation & shipping: Through our trusted partners Harrison Automotive can take care of your local or worldwide car transportation requirements.
Valet services: Our premium valet service is ideal to help prepare your car for sale, to thoroughly clean a recent purchase or to give your vehicle a 'just-like-new' interior. We offer a range of specialist solutions for cleaning current and classic models as well as modern sports cars.
Manufacturing: We have an established network of engineers and precision machinists to design and manufacture bespoke parts to help us restore or repair any vehicle.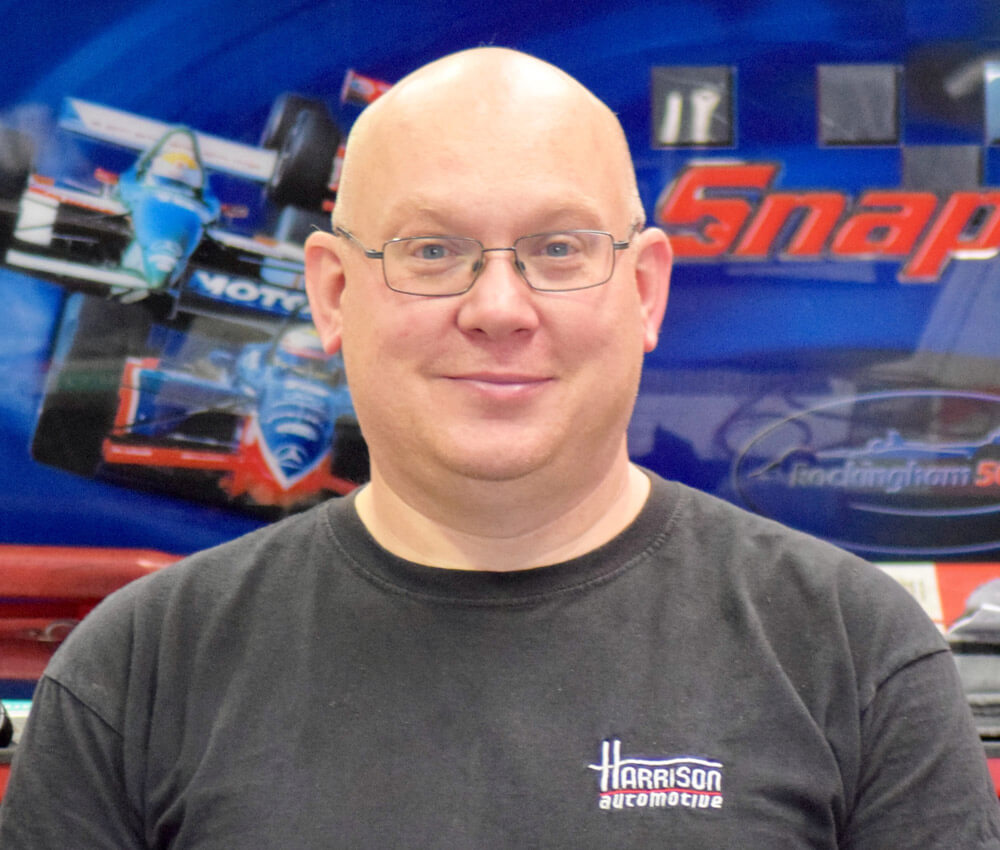 Paul Holmes - Engine and Driveline Technician